Organization and Contact Information
Contact Information
Roy Robinson
CEO Excipio Energy (USA)
roy.robinson@excipioenergy.com
(832) 720-4190
Doreen Chin
CBDO Excipio Energy
doreen.chin@excipioenergy.com
Benjamin Velasco
VP – Supply Chain and Marketing
ben.velasco@excipioenergy.com
Mike Byrne
VP – Quality, Safety, and Regulatory Compliance (USA/Philippines)
mike.byrne@excipioenergy.com
Roger Osborne
Marketing Director (USA)
roger.osborne@excipioenergy.com
Ivan Furtado
Head of Operations (Brazil)
ivan.furtado@excipioenergy.com
Airton Flores Alves
Consultant (Brazil)
airton.alves@excipioenergy.com
---
Excipio Energy Management Team
Roy Robinson – Chief Executive Officer, Co-Founder (USA)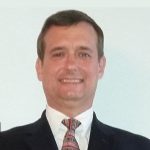 Mr. Robinson is a project management specialist with in-depth knowledge of the technical and commercial aspects of offshore development and experience that spans the globe.  During a career spanning more than 25 years Mr. Robinson has held senior roles in diverse areas including cost estimation, information management, project and commercial evaluation, contracting, and engineering.  He holds a Bachelor's of Science in Marine Engineering from Texas A&M Galveston, a MBA from Herriot-Watt, and is a certified PMP. He is a sought after speaker on megaproject management and offshore technologies.
Mr. Robinson co-founded Excipio Energy to provide a knowledge bridge between the offshore Oil & Gas industry and Offshore Renewable Energy; bringing Oil & Gas systems knowledge and practical experience to the Offshore Renewable Energy space; while simultaneously looking to apply Offshore Renewable Energy technology to improve offshore Oil & Gas projects.
Georg Engelmann – Co-Founder (USA)
Mr. Engelmann has 25 years of experience working with international oil operating companies, engineering consultancy, oil field equipment suppliers and offshore construction companies. He has held roles in design engineering, manufacturing, fabrication and installation supervision, project management and engineering management. Roles held in business and leadership have offered exposure to unique opportunities in HSE, quality management, discipline engineering and leadership development, in support of the technical, operational, contractual, commercial, legal and financial functions of the offshore oil and gas business.
Mr. Engelmann received his Master of Science in Civil and Environmental Engineering from the University of Houston and his Bachelor of Science in Maritime Systems Engineering from Texas A&M University. As the other co-founder or Excipio Energy, Mr. Engelmann realizes a lifelong interest in offshore renewables, and brings unique technical abilities and attention to operational details to bear on the challenges of taking new technologies from the prototype to practical in a marine environment.
Doreen Chin – Chief Business Development Officer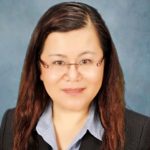 Dr. Chin (PhD, PE, ASME Fellow) has over 35-years of experience in industry and academia, including 21 years in offshore energy. She has broad energy industry experience with both operators and service companies encompassing everything from deepwater subsea engineering to onshore shale oil production operations. Dr. Chin has Extensive offshore project execution experience including: Assessment, concept selection; FEED; Execution; Commissioning; and Startup. Her downhole experience includes well unloading, production ramp up, and chemical system first fill.
Dr. Chin's business development and entrepreneurial experience includes co-founding three companies. Responsibility includes subsea engineering services, asset acquisition and operation; setting up a venture forum for start-up companies, qualifying and bringing new products to both the conventional and renewable energy industries.
Dr. Chin received her PhD in Mechanical Engineering from University of Houston. She has published one technical book and 51 papers and received many industrial awards including three best paper awards. As an industrially recognized leader, she is currently serving as a Board Member of Offshore Technology Conference (OTC) and Board Member of University of Houston Engineering Leadership Board. She served as the Chairperson of ASME Petroleum Division from 2017 to 2018.
Benjamin Velasco –VP Supply Chain and Marketing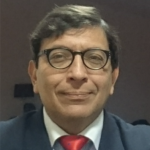 Mr. Velasco has more than 37 years of experience in supply chain, logistics, and office start-ups. He speaks 4 languages fluently and has held senior supply chain roles in many countries, primarily in the America's, Africa, Europe, and the Middle East. He is an invited speaker at industry events, and mentor to many.
His track record of preparing new company offices to carry out complex projects is unmatched, often re-writing the company standards and procedures to conform to the local environment, and in all cases surpassing expectations. His people skills allow him to quickly integrate into any corporate or national culture, and quickly gain the trust and support needed at the local level.
While doing so Mr. Velasco also pushes for continuous improvement in the tools and process used in purchasing, contracting, costs control, and logistics. He is an expert at SAP implementation across the supply chain from bidding and procurement, to invoicing, to inventory management.
Mr. Velasco is often called upon to provide expert opinions and consulting to energy companies and service providers looking to enter into new markets or expand in existing ones. Throughout his career Mr. Velasco has maintained the highest ethical standards even while working in challenging environments.
Mike Byrne – VP Quality, Safety, and Regulatory Compliance (USA/Philippines)
Mr. Byrne has over 40 years' experience in Executive and Senior Management positions whilst executing major Projects. He has directly managed, Health, Safety, Environment (HSE) and Quality Assurance, Regulatory Compliance in the Design, Engineering and Construction of numerous offshore and onshore Oil and Gas facilities, including floating systems and fixed structures along with onshore and offshore Pipelines, plus Petrochemical and similar Projects. Mr. Byrne has extensive experience in all facets of Oil and Gas facilities including offshore structures and pipelines, from Design Phases, Project Management, procurement of project materials including line-pipe and associated fittings, gas turbine compressors packages, skidded packages and equipment throughout the world (Japan, Europe, North America, South America), construction management in Europe, Canada, North & south America, Africa etc. Mr. Byrne has worked extensively on North Sea Offshore Projects and throughout the British Gas and regional Gas Boards in the UK during the construction of the "Super Grid" and the regional Gas Board's step down systems and distribution networks.
He has been responsible for a number of training programs designed to optimize and utilize local personnel and retrain existing personnel in redundant positions.
On a number of occasions, Mr. Byrne established new Company infrastructure and set up offices, HSE, recruitment, training and management systems etc. as well as technical and fiscal responsibility for Operations Management, HSEQ, Regulatory Compliance and Certification on projects up to US$6.5 billion. He has provided Expert Witness services and Engineering Authority Oversight; as well as providing accreditation assistance to Companies seeking ISO 9000 series certification.
Roger Osborne – Marketing Director (USA)

Roger Osborne has extensive experience in the offshore energy industry encompassing the varied aspects of the energy arena in most parts of the globe. He has first-hand knowledge of European and U.S. based arenas, having lived and worked in Houston Texas for many years after moving there from U.K.
He is a hands-on, problem solver with experience and knowledge of drilling, completions, production from surface and subsea developments. Design, innovation, manufacturing, installation and O&M of pressure control equipment. Supply chain, commercial and financial operations for offshore related business and projects. He has managed offshore engineering and service startups for major tier one offshore companies from first man in, to successful operations. He has been responsible for many innovations and disrupting game changers during his career.
Having transitioned from Hydrocarbon centric projects to Offshore Renewables for the last three years, he brings an ability to cross pollinate technologies and concepts between all the offshore energy activities. He recently presented a paper at 2019 Offshore Technology Conference on Offshore Renewables and is named in four energy related equipment patents.